IT Support Packages to Meet Your Business IT Support Needs
TSI Colorado has a number of services designed to make your life as a business owner or office manager easier.
We can give you $1 computers
We can manage your network
We can make your phone service clear and reliable
Questions? Call us at 719.266.3774
100% Money Back Guarantee
Buy with confidence: if you are not 100% satisfied with any of our IT support and computer services, we offer a 30-day money back guarantee!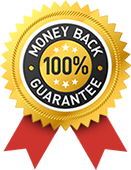 We also offer internet and phone service to Carriers and ISPs that are looking for a reliable partner to offer services to their clients.
TSI Colorado WILL NOT charge you to become an IT Support customer. We will replace all of your old desktop computers at our cost, for $1 each! And we will even give you our first month of IT support for FREE just to try us out!.
How TSI Colorado IT Support is Different...
It Got a Guy
In-House IT Staff
TSI Colorado
Fast Friendly IT Support
Does not respond promptly, has other priorities
Creates a ticket , and eventually resolves the issue
Live answers calls and resolves most issues in 15 minutes.
Data Backup and Protection
Does not have a solution or plan for your data
Implements costly and complicated solutions to protect their job
Has solutions for any budget and recovery time objective
IT Support Pricing
Conflict of interest in hourly billing, your problems are their revenue
Costly salaries, and decisions are made to protect their jobs
Simple cost effective per user pricing where your business uptime is our focus
Disaster Recovery Planning
No concern for your business uptime
Expensive complicated solutions that take forever to recover files
Low monthly rate to fit any budget or recovery time objective
Low cost, comprehensive solutions

Monthly Expenses
High hourly bills, your problems make them more money
Salary Expense, Payroll Taxes, Healthcare...
Flat Rate, Low Monthly Per User Rate -

Get in Touch
TSI can offer you:
Technology Consultation - project management, architecture planning, virtual CIO, technology expansion, facility build-out
Network Infrastructure installation and management
Remote monitoring of your business computers

Structured cabling in its many forms, such as Fiber, Category 5, 6 etc

Management of your computer security, and we can keep the bad guys out

Wireless network installation and management - indoor wifi, outdoor wifi, remote management, wireless network security, guest wifi

Security camera installation - Cloud Camera System, Amazing picture quality

Business telephone Service in Colorado Springs - Guaranteed voice quality

Endpoint protection - virus, malware, email, web - security for all desktops, laptops, tablets and smartphones, bring your own device or company supplied

Endpoint data backups - file and older backup for each endpoint

Backup and Disaster Recovery - business backup, disaster recovery and restoration planning, implementation, testing and execution

Hardware replacement - vendor relationship management, hardware discounts, environment standardization

Hardware management as a service - no more worries about replacing your hardware piecemeal, or dealing with capital expenditures allowing you to leverage your cash flow
We offer a free no obligation Network Assessment to evaluate your business and network to see if we would be a good fit to work together.

We also offer our first month of service for free, just to try us out.

We also invest in your network by replacing your old desktops at our cost, for $1
TSI Colorado Springs IT Company and Managed Services Provider has the experience to manage your network and prived the best of breed services and the IT Support Colorado that your employees want.
IT Support Colorado that you can rely on to provide same day service to support your computers, your servers, your wireless network, and the customer service to keep your employees happy and the IT support in Colorado to keep your employees productive.
Backup and Disaster Recovery planning is crucial to the life of your business.  One of the first things that we do at TSI is to ask you how long can your business be down without your IT environment.  We then learn what are the revenue producing activities of your business. We then endeavor to understand the people and tools involved in those revenue producing activities.  Once we understand the revenue producing activities, the tools, and people involved, and how long can your business be down without your IT environment, we can put together a Disaster Recovery Plan for your Colorado business.
Most businesses cannot be down for more than 48 hours before they run the risk of going out of business.  TSI and the IT Support we can offer in Colorado Springs allows us to have your business back up and running within minutes of a disaster, even if you completely lose your entire building.  TSI Colorado Springs can back up your business in the cloud so that your phones, data, and employees can all work from anywhere in the world, in a matter of minutes after a disaster.
Most businesses do not consider what to do in the event that their phones stop working, or if their building were to go away due to a fire, flood, or other disaster that may happen in Colorado Springs.  One of the first things that TSI Phone System Colorado can do for your business is put in what is called a path of last resort for your Phone System Colorado.
A path of last resort at the Carrier level is a rule that tells your inbound phone calls where to go if for some reason the phone service at your business is not working, or your business in Colorado Springs has gone away.  We at TSI Colorado Springs can make your business phone service colorado continue to ring, even though your building may have disappeared.
We accomplish this little piece of magic by telling the carrier to put in a path of last resort to maybe a cell phone, a land line at another office location, any number of possible destinations that are not tied to a specific location can give you peace of mind in the event of a disaster..
Managing the IT environment of a business in Colorado can be a headache.  Providing IT Support for Colorado in a way that is fast, friendly, and caring to your employees is what we are passionate about here at TSI Colorado.  IT Support in Colorado means that we are able to remotely support your employees by connecting directly to their computers in the event of an issue. TSI Colorado prides itself on being able to resolve most issues within minutes of an IT Support call.  We can do this using the power of the internet and technology to remotely connect to your computer in Colorado to support and resolve your computer issues.
Do you hate calling your IT support person in Colorado?  Do you have to wait on hold to speak to someone that can help you with your computer repair issue in Colorado Springs?  TSO Colorado prides itself in live answering all of its support calls. You will never find us hiding behind a computer, or a phone system.  When you call TSI Colorado, a real live person answers the phone and is empowered to fix your computer support issue.
IT Services in Colorado Springs is inexpensive, and can be had for less than a minimum wage employee.  TSI Colorado has IT Support packages to fit any budget, and TSI Colorado seaks to remove any barrier to you becoming one of our valued clients.
Have a Question?
Contact our help center which is open 24/7
or
Reach out to our global    Support Team. We're here to help.